The multi-talented Adrienne Barbeau will be featured on the September 15th podcast of A Mick A Mook and A Mic.
Barbeau, a highly acclaimed actress, is also a singer and author of three books. She came to prominence in the 1970s as Broadway's original Rizzo in the musical Grease, and as Carol Traynor in the sitcom, Maude, featuring Bea Arthur.
In 1978, Barbeau's 'hot' poster confirmed her status as a Hollywood sex symbol.
Her first theatrical film appearance was in the horror film, The Fog. The highly successful film projected her to stardom in several horror film classics. She also appeared in the high-grossing Burt Reynolds comedy The Cannonball Run and as the wife of Rodney Dangerfield's character in Back to School.
Barbeau also starred, alongside future talk show host Bill Maher and actress and model Shannon Tweed, in the comedy Cannibal Women in the Avocado Jungle of Death.
Her film and television credits are far too numerous to list.
In 1998, Barbeau released her debut album as a folk singer, the self-titled Adrienne Barbeau.
The talented Barbeau has also authored three books; Love Bites, There Are Worse Things I Could Do, and Vampyres of Hollywood.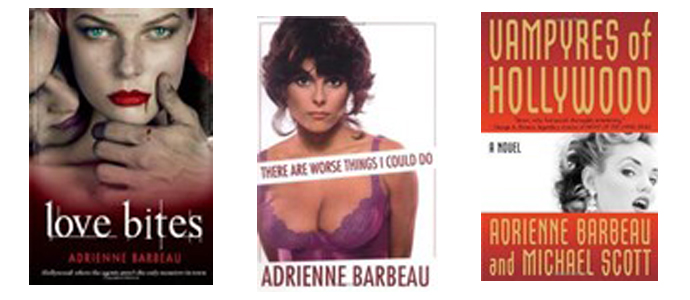 Be sure to catch this entertaining episode with the talented and fascinating Adrienne Barbeau, which airs on September 15th.
###